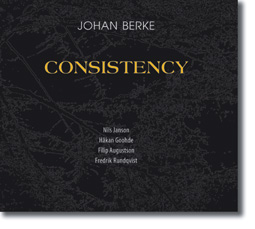 This the forth COLOUR release and the seventh GASON Jazz CD from Johan Berke Upstairs Five contains only previously unreleased original compositions by Berke, recorded May, 2013.

The current line-up is premiered on this recording and contains phenomenal trumpet player Nils Janson, who also was featured on the Phono Suecia-release: Scope - music by Fredrik Nordström and Johan Berke (PSCD181 / 2009) (which saw the jazz quintet augmented by a brass quintet). Virtuoso electric guitar player Håkan Goohde is back after a break but the rhythm-section is, as usual, the creative tandem of Filip Augustson & Fredrik Rundqvist.

Stylistically Consistency is somewhat more lyrical and traditional in its content than the previous, energetic live-album: OPEN DOOR (2012), with emphasis on melodic themes and solos on chord changes rather than the free improvisation within a larger framework of structure, which has been a big part of the groups other earlier releases: Upstairs Five (2004), The Cactus Suite (2006), double-cd Eastern Scene in Grey Minor (2008), and Nordic Scenes in Chromatic Blue (2011).

Consistency is mostly a statement of the melodic inventivness this group possess!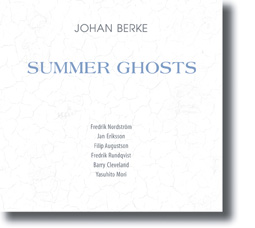 The 8th CD release from Johan Berke Upstairs Five - SUMMER GHOSTS - contains mostly previously unreleased original compositions by Berke, recorded November, 2014.
The current line-up contains Pedal & Lap Steel player Jan Eriksson, who is present, for the first time, for the entire album. He was previously featured on part of Upstairs Five (2004), The Cactus Suite (2006), double-cd Eastern Scene in Grey Minor (2008). The Steel-guitars gives the quintet an unique orchestral and unified sound.
Saxophone player Fredrik Nordström is back after a break. He was last featured on the energetic live-album: OPEN DOOR (2012).
The rhythm-section is, as usual, the creative tandem of Filip Augustson & Fredrik Rundqvist. Check it out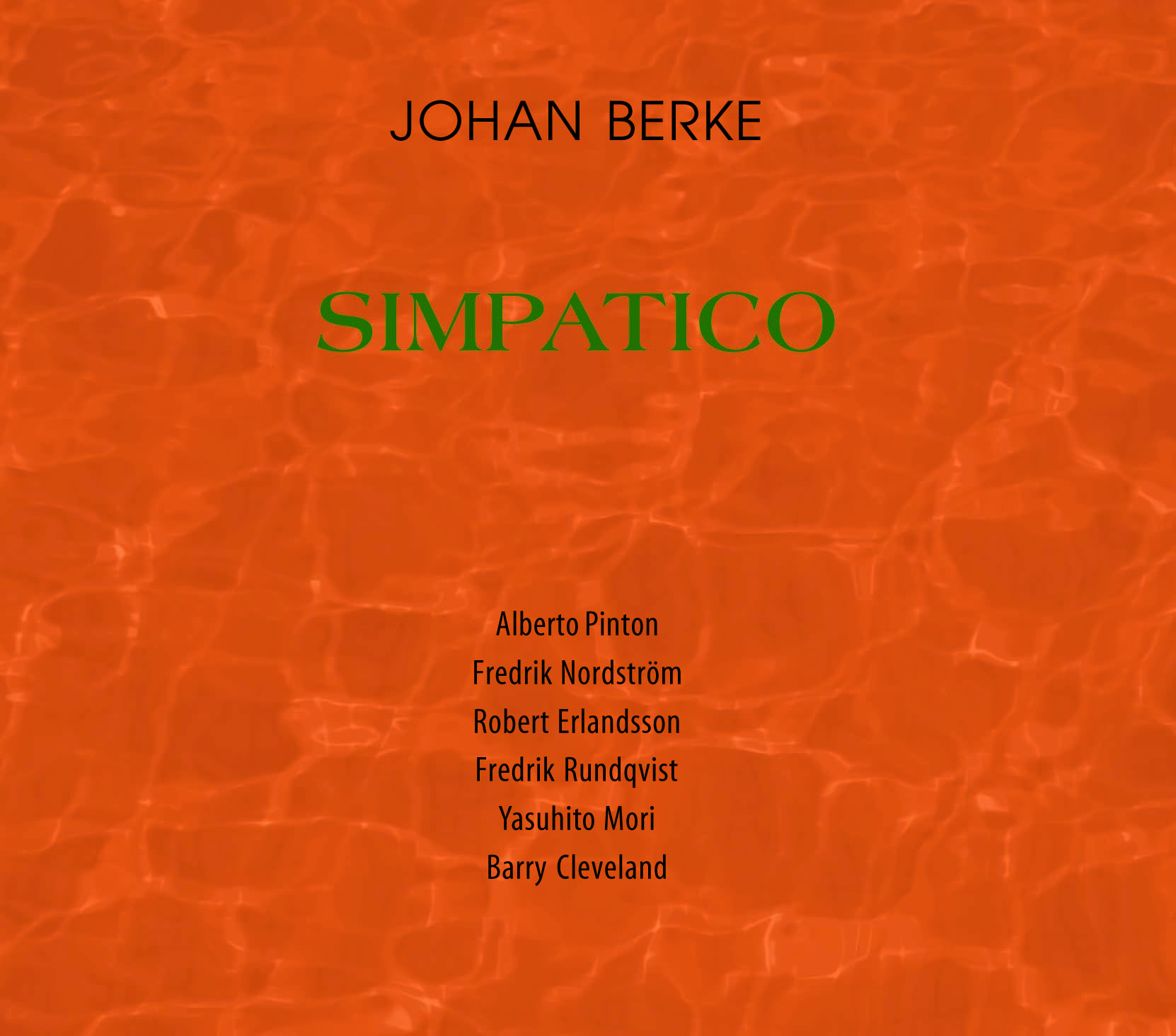 The ninth release from Johan Berke Upstairs Five comprises original compositions by the Swedish guitarist recorded during September 2016. SIMPATICO showcases acclaimed reed man Alberto Pinton (Kenny Wheeler, Joe Lovano, Peter Erskine), appearing for the first time with Upstairs Five! Saxophonist Fredrik Nordström (Gerald Cleaver, Palle Danielsson, Bobo Stenson), whose highly imaginative playing graced 2015's Summer Ghosts, flanks Pinton. Bassist Robert Erlandsson also joins the band for the first time, coalescing beautifully with original drummer Fredrik Rundqvist into a subtly nuanced yet powerful rhythm section.
Check it out